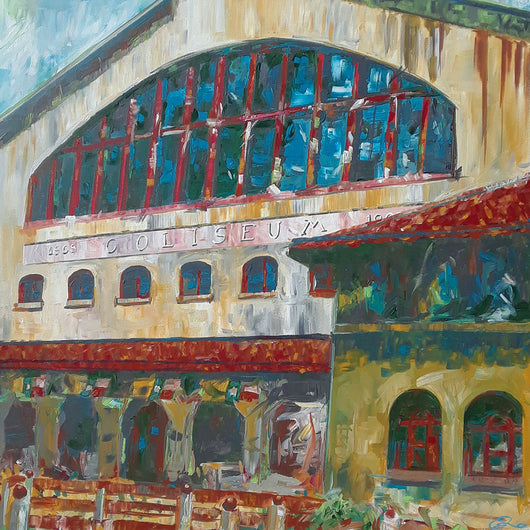 Cowtown Coliseum, Fort Worth (36"×36")
Regular price $2,500.00 Sale
This piece is contracted through Adobe Western Art Gallery in Fort Worth, Texas.
To purchase the original painting or prints, contact Adobe at
817-624-4242.
Specifications of Original Painting:
36"×36" ×1½" deep
Acrylic on Canvas
Unframed
DON'T SEE WHAT YOU'RE LOOKING FOR?
Send an email describing what you'd like, and commission a custom painting!

Please allow an additional 5 days for delivery of printed material.